We're Australia's Oldest and Largest Motorcycle Accessories Wholesaler

Established back in 1959 by Ron and Col McLeod; we are all very proud to be a part of Australia's longest running, most respected and largest established accessories distribution wholesaler to the domestic motorcycle industry.
NETWORK
Our expansive network of dedicated distribution centers across Australia includes warehouses or sales offices in Sydney, Melbourne, Perth and Adelaide, with our head distribution center located in Brisbane.
With this high level of infrastructure, we are committed to servicing the complete dealer network of retail motorcycle stores throughout Australia; no matter if your dealership is suburban, metropolitan, regional or even remote.
LEGACY
Our legacy provides unparalleled strength, experience and service to the motorcycle dealer network. With our strategically located distribution centres, we work to provide fast turnaround delivery on the majority of products, no matter your location around the country.
LEVEL OF SERVICE
McLeod is committed to providing superior customer service and satisfaction - no other distributor in Australia can boast the same high-level commitment to customer satisfaction.
ICONIC BRANDS
---
We proudly and exclusively represent many of the world's most respected motorcycle accessory brands in Australia, including: Shoei, HJC, Dririder, Sidi, M2R, FLY, Dainese, Argon, FMF, EVS, Bridgestone, NGK, D.I.D. and Castrol; and that's just naming a few!
We ensure each brand is represented in line with their core principles, reinforced by our dedicated management team.
---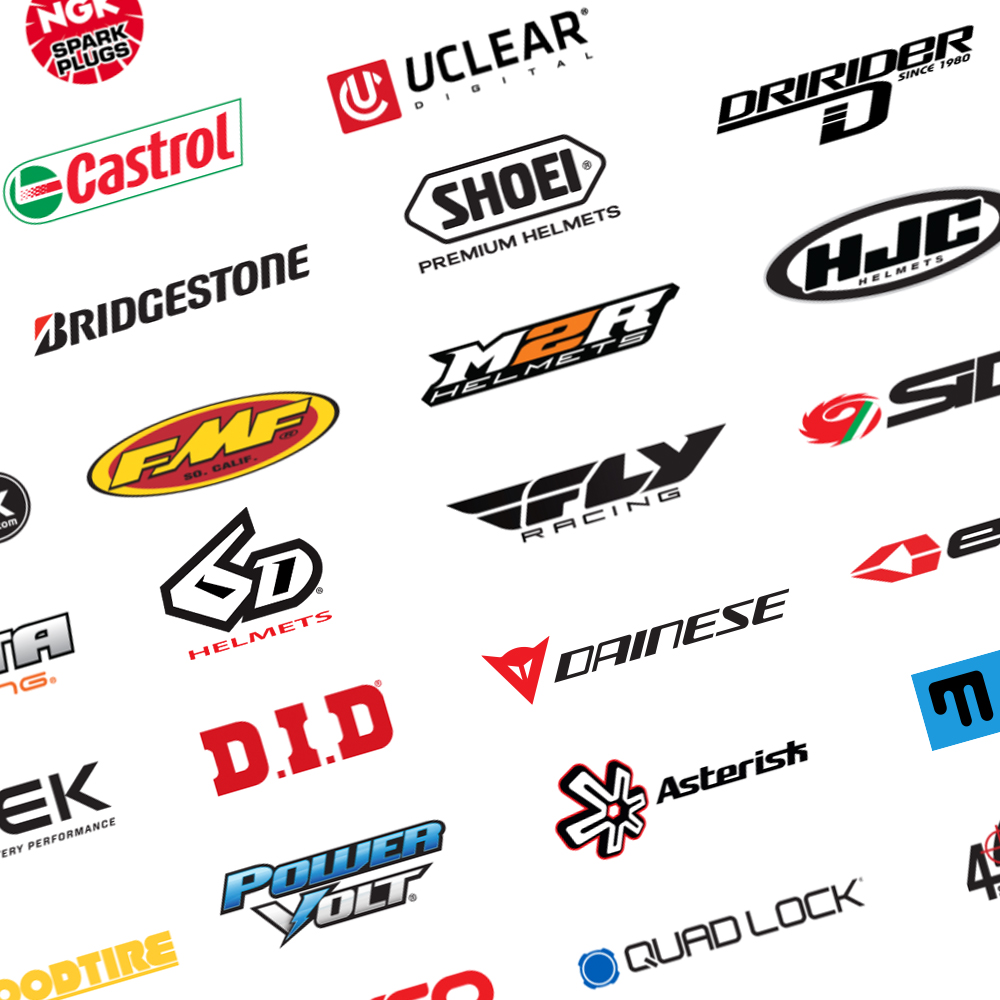 Proudly a division of GPC Asia Pacific
McLeod Accessories is proudly a business unit within the Genuine Parts Corporation (GPC) Asia Pacific Pty Ltd.; who are the world's outright leader in automotive parts. As a division of GPC, we become part of a much larger overall enterprise that boasts 90+ years of highly successful parts/accessories distribution.